Ugh, I hate morning sickness it is so disgusting!
4 Months Down The Line..................
I was sure this was going to be my last baby,
for one I was not getting any younger and I always wanted four children.
I couldn't wait for my final baby to come into the world, I was overjoyed by the feeling of its Feet kicking the inner – Layer of my uterus.
My lovely and beautiful Taylor became so vain and she wouldn't leave the house without having at look at herself in the mirror and saying ''Smoking Hot''!
To my surprise my Intelligent Sophie became into games more and loved Mario kart I think it is called!
Although she liked games now she was still focused with school.
I Prepared for the birth of the baby, at this moment in time I was VERY familiar with the pregnancy book after reading it three times now!
I dropped the book and was starting to dose off in my arm chair and there was a knock at the door and Taylor shouted threw the postbox ''Mum can you open the door I left my key on the chair Oh yeah my friends here''Then I heard her Friend shout ''Hi Mrs Cronwell how are you?''
As I approached the door I saw them gossiping, I remember when I was there friend and I use too gossip with my BFF ,Taylor (She Lives down the street with a husband and child)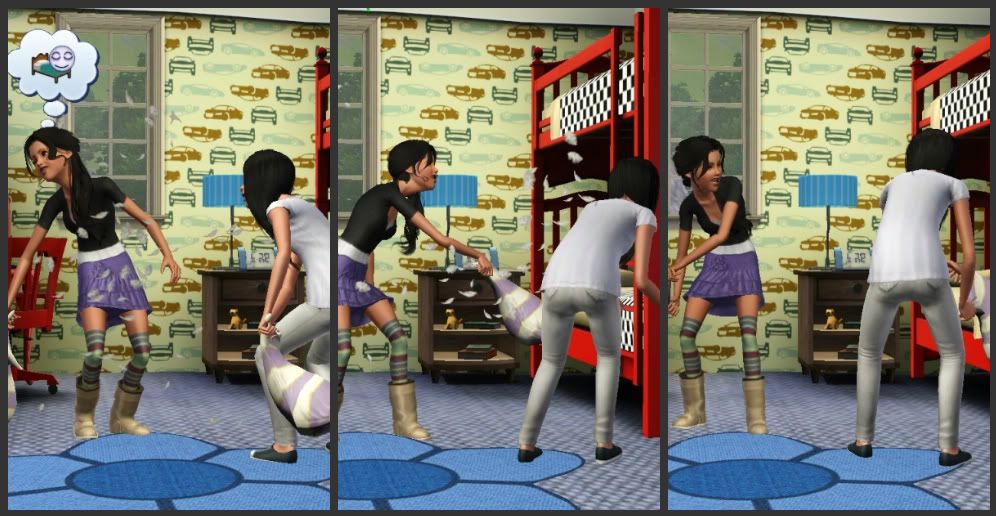 When I let them in they ran upstairs and had the most loud pillow fight I have ever Heard in my life!
Meanwhile Sophie was doing her homework in the kitchen with me, she was so concentrated and focused.

Taylor's POV:
I was so excited!
Prom was in a week and I brought the most remarkable dress at the mall which coasted a fortune, but will be worth it. All I needed now was a date...
I was disgusted when Hunter came threw the door one evening with a rat! I imedietly told him to let it go but he started to tear up and I couldn't resist his puppy dog face so I brought him a terrarium and he placed his Rat inside.
Carter quickly got the kids bikes out and told them to go school and he lifted me into the jeep.
He was driving so fast he parked on the pavement and Lifter me again into the Hospital.
The Birth took ages all I heard was my midwife saying ''Push honey Push just one more'' and a loud cry from my middle.
I gave birth to a baby Girl and I named it Scarlett Cronwell.
I settled her in her new crib and she gently fell asleep.
Later that day I wrote a letter to my family asking them to come over the letter said:
Hannah, My Niece was a beautiful and Lovely.
Jayla also Married Malcom Landgrabb, There were rumors that she just married him for his money but I knew they were really in love, they even had a baby boy called Teddy Cronwell.
Disaster broke out and a snake got into the house, everyone screamed and jumped onto either a counter or a chair and ran out the house petrified!